Packages
Capercaillie and black grouse lekk in Tiveden
Laxå, Örebro län
Categories
Package

Animals

Bird watching

Valuable nature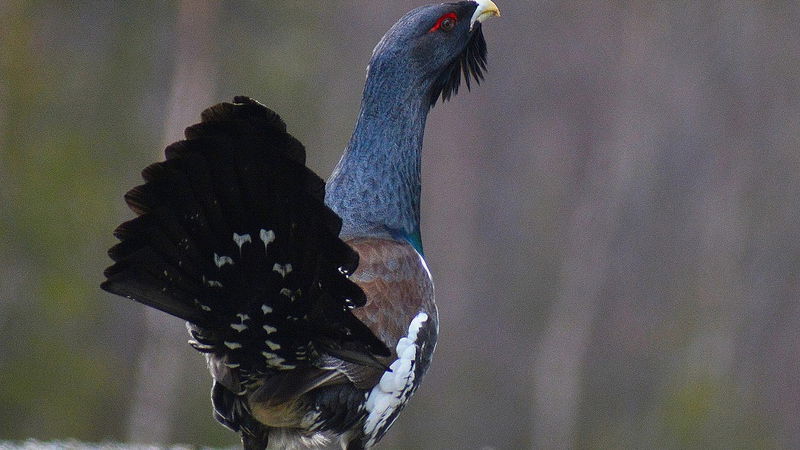 The most magnificent and mythical game of the forest birds is found in spring among the capercaillies and black grouses. After the sunrise, these beautiful birds appear, beautiful dressed to the teeth among the swamps and hides.
You can choose from several bird watching packages in spring times in Tiveden with guide David.
For the black grouse we are going out for a while before dawn to the marsh to view the play of these birds. The characteristic game song is the only thing that breaks the silence of the morning. Immediately the dance is running and it may be so wild that the feathers are moving.
For the play of the capercaillie you sleep overnight in the hide. It takes time, absolute silence and patience to witness the game. The thrill of the game itself is great and the playground itself is very beautiful.
You get all the information about the birds and there habitats during the activity. Breakfast included.The rest of the nights you sleep comfortably in a lovely bed at Hamgården Nature Resort Tiveden.
Program Black grouse lek: 2 days
Day 1: Check in at Hamgården Nature Resort Tiveden. Information about the activity next day. You sleep here one night.
Day 2: Start 03.00-04.00 to 11.00 hours, start depends on the sunrise.
Participants: 2-4 persons
Possible booking dates: Fridays in april.
Program Capercaillies lek: 3 days
Day 1: Start kl 16.30 Sleepover in a simple shelter at the special capercaillies habitat.
Day 2: After the early morning experience you will be brought to Hamgården, where you sleep in a modern cottage or hotel room.
Day 3 : Breakfastbuffé at Hamgården
Possible dates: thursdays and fridays in april
Number of participants: 2-4 persons
More overnight stays possible, 525 kr. per person.