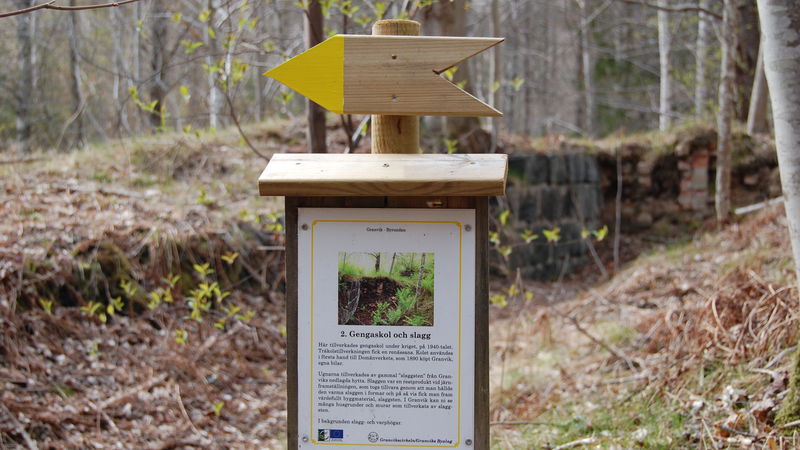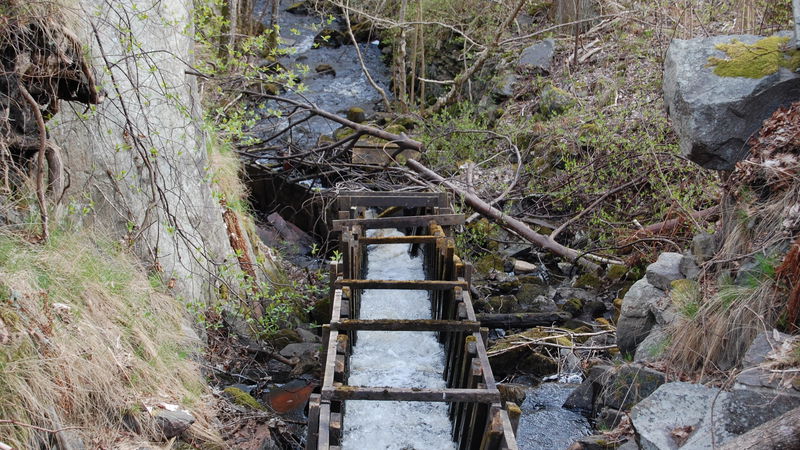 In the past, Granvik was a lively mill community with ponds, sawmills, brickworks and a blast furnace. It is likely that the sawmill supplied the timber for Gustav Vasa's castle construction on the other side of Lake Vättern.
Byrundan (the Village loop) is a short easily negotiated circular trail which shows what the community looked like in the glory days of the industrial age. Numbered information boards show you where you are. Don't forget the map because this path winds its way through the community. You can join the trail wherever you wish but the first information board "Engelska Parken" ("The English Park") is immediately east of Granvik Visitor Centre.
Today Granvik is a lively summer resort with a focus on outdoor life and tourism. There are several nature reserves, hiking trails, archipelago and bathing spots in the area. In the 1500s Gustav Vasa confiscated Granvik's sawmill during his seizure of church property for the crown. The harbour in Granvik became a large shipping port for Tiveden's huge timber forests. In the 1600s a blast furnace was build, where ore from Bergslagen and Taberg was used together with charcoal from the area's forests. Both the sawmill and the blast furnace have long since been demolished, but several buildings from Granvik's industrial era remain, among them the Gamekeeper's house, labourers' housing and school.
Today immediately north of Granvik Manor, in the old granary from the 1700s, is Granvik Museum, run by Granvik village association. There are lots of exciting and interesting objects that describe Granvik's history and development.
At Djäknerundan it is easy to take the best photos of the summer. This is a relatively easy walking loop. Here you can experience Lake Vättern's beautiful archipelago, ancient cultural landscape and the deep green of Tived forest.
Djäknerundan is one of the most popular trails in Tiveden with its diversified landscape. The trail has its start and finishing point by Granvik Visitor Centre, and follows simple forest tracks and good paths. Alternatively, you can park at Stora Djäknasjön lake and start from there. You hike past the mighty oaks by Djäknatorp, the beautiful rest stops with windbreaks by Stora Djäknasjön lake, the giant pothole at Jätteberget, and the Nature Reserves Valekleven Ombo Islands and Håketjänarna. At the end of the trails you can cool off in Jäknesundet's iridescent green water. Along the trail are numbered information boards.