More to do
Kolken
Laxå, Örebro län
Categories
Valuable nature

To do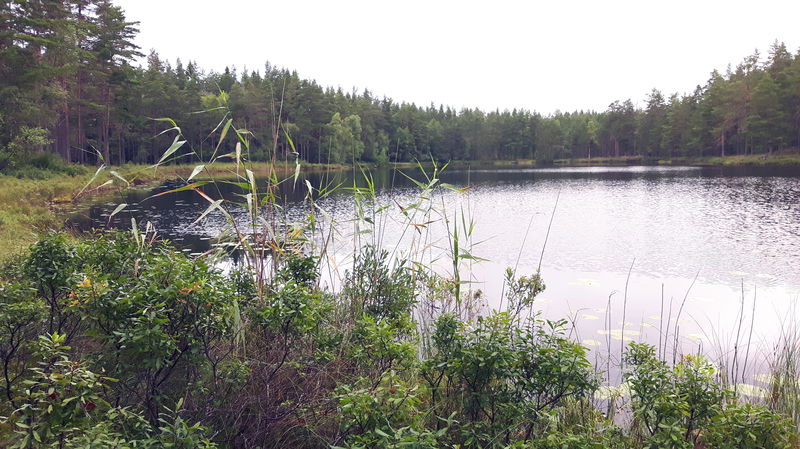 The wide path leads down to the little forest lake, around which a path leads on duckboards over quagmire and through heather and blueberry bushes. Here and there are small jetties, so there is plenty of space for several to enjoy fishing around the lake, despite being small. The lake could be an attractive haunt for the small-mouthed bass, as long as they are not overly disturbed by fishermen and other visitors.
The air is scented with conifers and wild rosemary, and if you stroll around the lake you will find cushions of blue moss and traces of capercaillie. The lake is formed in a depression between ridges and heights. The landscape is impressive on a walk around the lake, here you are screened from everything apart from nature, lake and fish. The lovely atmosphere and the windbreak provided with a good fire pit encourages a longer visit. Perhaps indeed an overnight, if the mosquitoes can be kept at bay?
Boots, mosquito spray. Fishing license is a must if you want to try your luck in the lake.
From the car park to the lake's northern point, the path is broad and flat, so with a little determination it is possible to reach the windbreak in the north east with a stroller or wheelchair. The path around the lake is flat but narrow and damp in places.